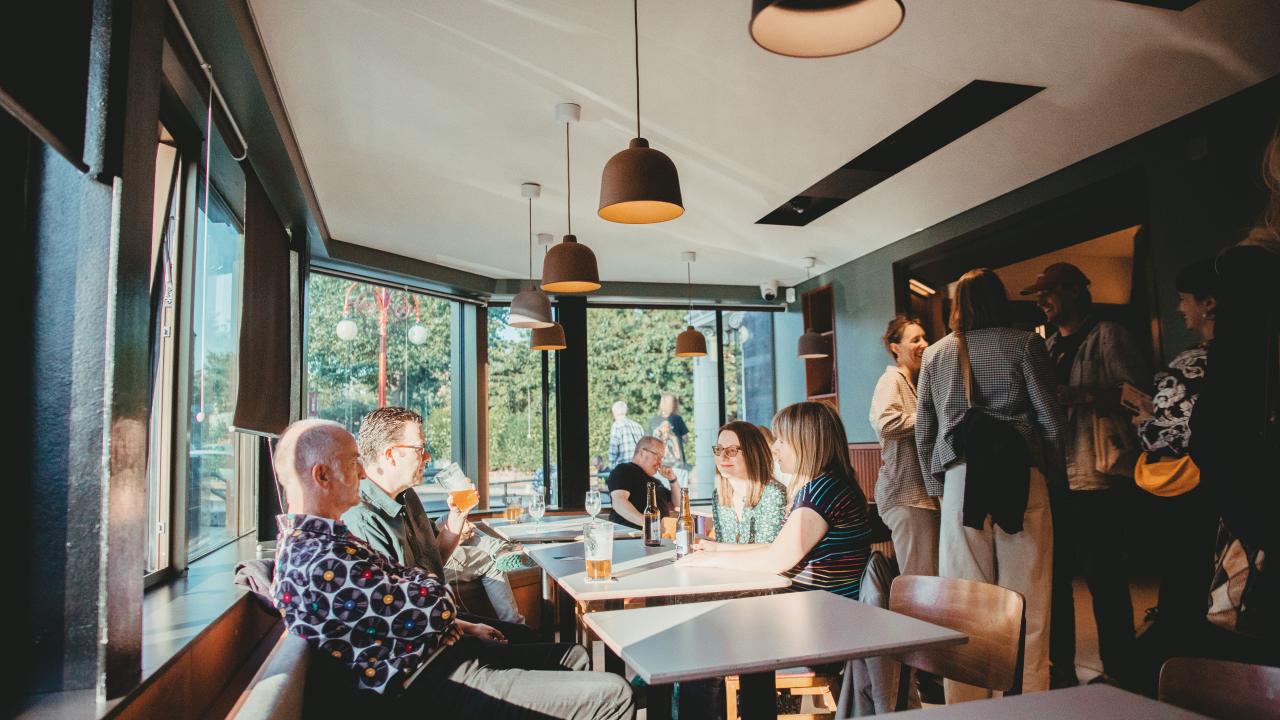 Opening hours
The cinema's box office and Café Bar will be open to the public during the following hours:
| | |
| --- | --- |
| Friday | 14:00 – 22:00 |
| Saturday | 10:30 – 22:00 |
| Sunday | 10:30 – 22:00 |
| Monday | 16:00 – 22:00 |
| Tuesday | 16:00 – 22:00 |
| Wednesday | 10:30 – 22:00 |
| Thursday | 14:00 – 22:00 |
You're very welcome to visit the Picture House to enjoy a drink, meet friends and make use of our facilities, even if you're not here to see a film.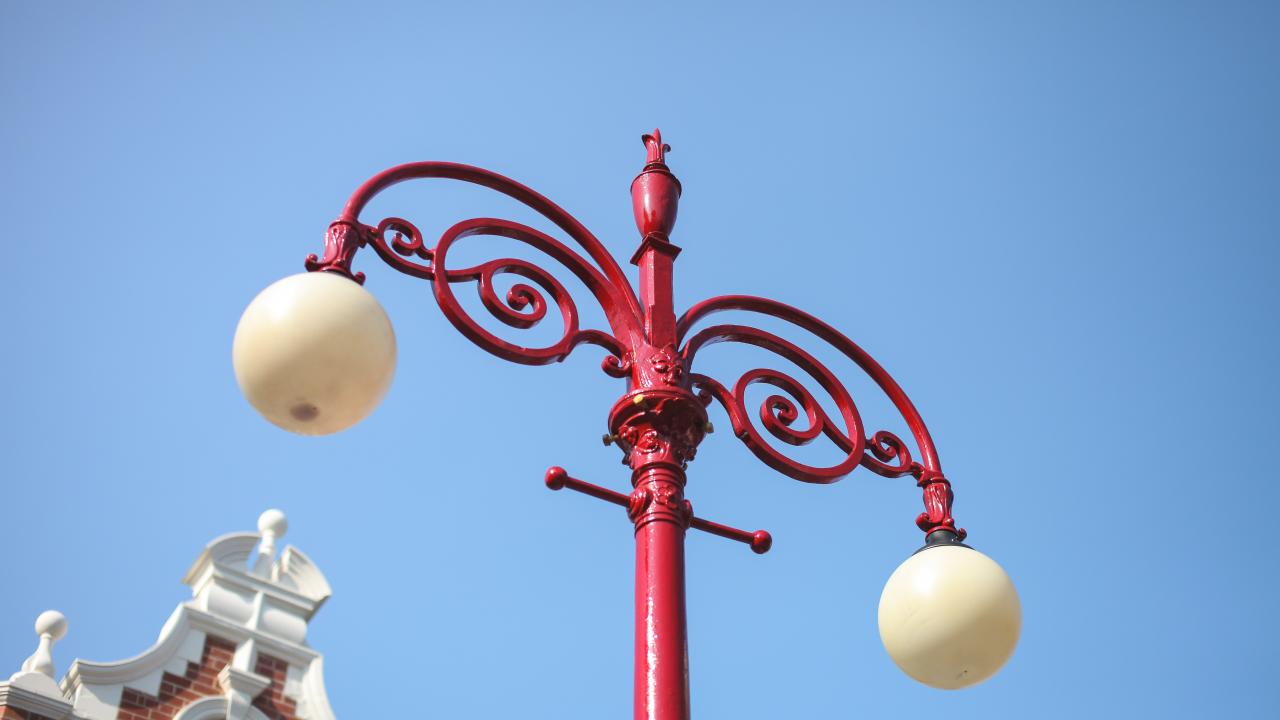 Getting here
You're welcome to arrive as early as we're open to enjoy refreshments in our Café Bar. Films and events typically begin 15-20min after the advertised start time. Some screenings (e.g. with guests or accompanying speakers) may not include adverts or trailers and we are not usually able to identify these in the film listings. We advise arriving in good time before the advertised start time to ensure you don't miss the screening.
The end time can be calculated by adding 15-20min to the film/event duration, which can be found on our website. At the end of the day, digital screens around the building will display the last local bus and train options.
Please get in touch if you need to know specific finish times.
By foot

The cinema is a 30-40min walk from Leeds city centre, a 15min walk from Headingley and the University of Leeds campus, and a 40min walk from Bramley and Harehills.

Coming from Leeds train station?

Walk up Park Row until you reach Millennium Square. Continue along Woodhouse Lane towards, and then through, the University of Leeds campus. Once on the other side, walk through/along Woodhouse Moor until you reach Brudenell Road. The cinema is located 500 metres along Brudenell Road, at an intersection between Brudenell Road and Queens Road/Chestnut Avenue.
By bike

It takes around 15min to cycle from Leeds city centre, 5min from Headingley and 20min from Bramley.
City Connect is a tool for planning journeys by bike and avoiding busy routes. You can check for cycle paths on this planner.
We are in conversations with the Highways and Transportation team at Leeds City Council about increasing the number of cycle stands and we will update this information once confirmed. For security, there is enhanced lighting and CCTV coverage of external parts of the building.
By bus

For bus times and routes, visit the West Yorkshire Metro Journey Planner.
The nearest bus route is the number 56 (First bus) which stops directly outside. The 56 goes towards the city centre and beyond to Whinmoor in one direction, or Headingley and beyond to West Park in the other direction. It takes approximately 20min from Leeds city centre.
Alternatively, the 1, 6, 27 and 28 (First buses) all stop at Hyde Park Corner which is a 7min walk from HPPH. These buses take approx. 10-15min to get from Leeds city centre to Hyde Park Corner.

We are 30-40min from Bramley by bus. Buses from Bramley: 49 or 14 (First buses), followed by a short walk. Or the 91 and then the 56 to stop directly outside the cinema. We are 40-50min from Harehills by bus.

Buses from Harehills: 49, 50 or 50A (First buses), followed by a short walk. Alternatively, get off the bus on York Street (opposite Northern Ballet) to change onto the 56 bus which takes you directly to the cinema.

If you are coming from Hunslet or the city centre, the number 29 (Yorkshire bus) runs Monday-Saturday and stops right outside the Picture House.
By train

The cinema is an 8-10min walk from Burley Park train station. Trains run regularly to Burley Park from Leeds train station via a Northern Rail service towards Harrogate. The train journey between Leeds and Burley Park takes 4-9mins.
By car

The cinema is a 10-20min drive from Leeds city centre depending on traffic; a 5min drive from Headingley; a 10-15min drive from Bramley and a 15-20min drive from Harehills.
We do not have a car park. However plenty of on-street parking is usually available nearby.

We are in conversations with the Highways and Transportation team at Leeds City Council to hopefully confirm a clearly marked disabled parking bay on Brudenell Road outside the cinema. This should provide two disabled parking spaces. This section will be updated once we have confirmation.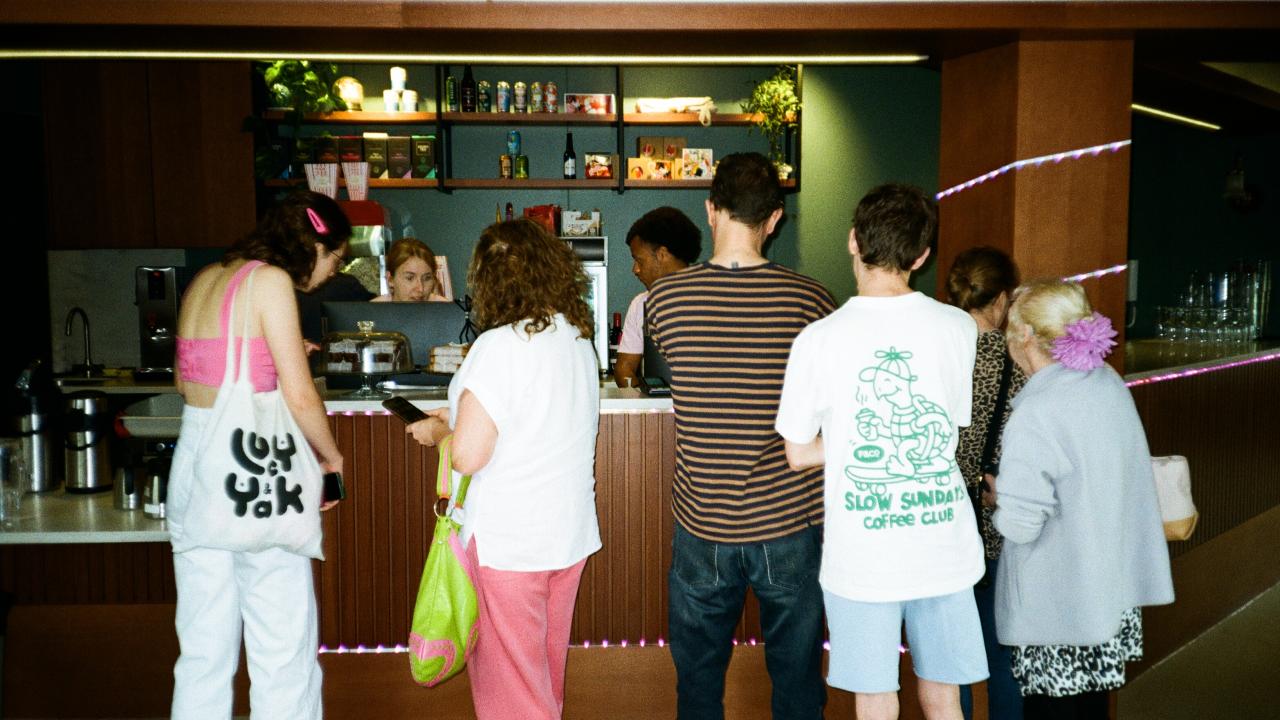 Tickets
Tickets can be booked online, in person at our box office or over the phone at: 0113 275 2045.
To book online, visit our What's On page, where you'll find all our upcoming listings. You can book either by visiting a specific film/event page, or by selecting a yellow 'book' button, which will take you straight through to our online booking.
Standard ticket prices
| | |
| --- | --- |
| Ticket Type | Price |
| Standard | £9.50 |
| Concession (senior 60+, student, disabled, unwaged, Leeds Card, NHS) | £7.50 |
| Child | £6.00 |
| NHS & unwaged (on Mondays and Tuesdays) | £6.00 |
| 15-25 Members | £6.00 |
| Weekday Matinee (including BYOBaby) | £6.00 |
| CEA Card holder | Free companion ticket |
| Hyde & Seek & Pavilion Presents screenings | Pay What You Can |
| Memory Matinees | Free |
Both of our screens now have reserved seating. We advise you to pre-book tickets to grab your favourite seats, avoid the screening selling out and possible queues.
When booking seats online, a black symbol means the seat is available and grey means it is unavailable.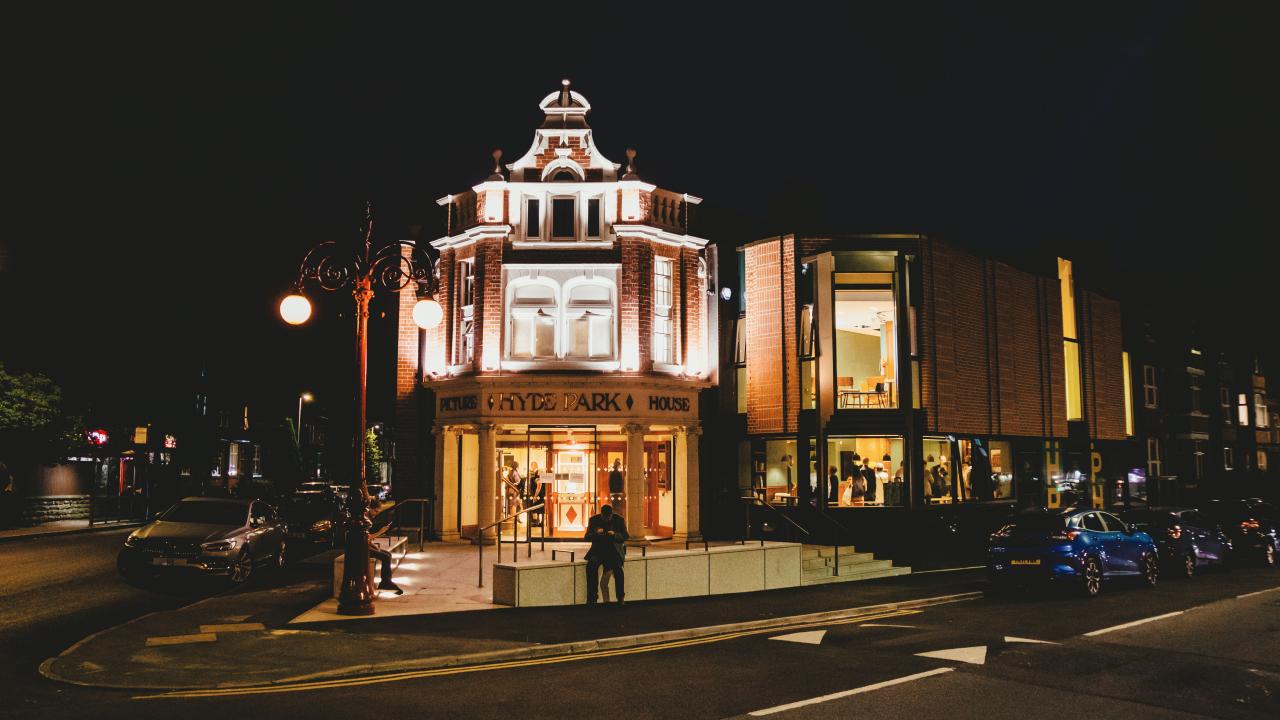 Access
We are passionate about removing as many barriers as possible to make Hyde Park Picture House a welcoming place for everyone. To help with this we now have a dedicated Access Page, where you'll find:
Details about how to move around our building and wheelchair accessibility.
Information relating to our accessible screenings including Captioned Screenings, Relaxed Screenings and information about our audio description headsets.
How to use our website to book wheelchair spaces, audio description headsets and free companion tickets.
Information about new content guidance we're now providing for our films and events.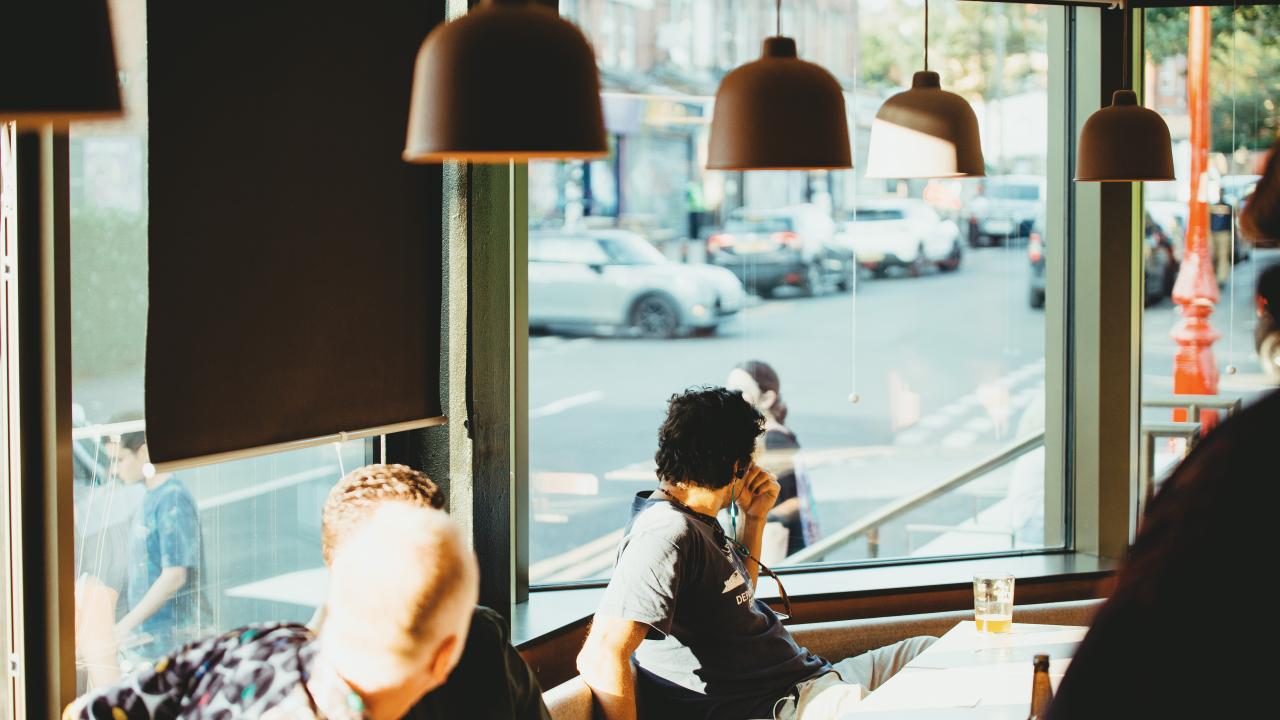 Food and drink
Whether you're coming to see a film, or just want to catch-up with friends, you're very welcome at our new Café Bar, where we'll be serving a selection of hot, cold and alcoholic drinks, as well sweet treats and cold savoury snacks.
Everything sold at the Café Bar can be brought through into either of our screens, and if the ground-floor seating area is full, there is additional seating upstairs in our Community Room and downstairs in The Nook.
We are looking forward to expanding our coffee offer this autumn/winter, in partnership with North Star Coffee. Until then we have freshly ground filter-coffee available every day.
Latest food & drink menu

| | |
| --- | --- |
| Sweet treats | |
| Sweet popcorn (gf) (ve) | £1.00 (cone) / £2.60 (regular) / £3.20 (large |
| That Old Chestnut Flapjack (ve): coconut & cranberry / apple & cinnamon | £2.60 |
| That Old Chestnut Tiffin (ve): chocolate & orange / date & ginger | £3.00 |
| Cookie Sandwich (ve) | £2.60 |
| Northern Bloc Ice Cream: vanilla, chocolate, strawberry, salted caramel (ve), ginger caramel, mango & passion fruit sorbet (ve), lemon sorbet (ve) | £3.00 |
| Malteasers / Minstrels (gf) | £1.80 |
| Gummies (gf) (ve) | £2.90 |

| | |
| --- | --- |
| Hot drinks | |
| North Star Coffee (gf) » El Salvador batch brew | £2.00 |
| Storm Tea (gf) (ve) » breakfast, earl grey, green, peppermint, hibiscus, chai, camomile, lemon & ginger | £2.00 |

| | |
| --- | --- |
| Soft drinks | |
| Karma Cola / Sugar Free Cola / Lemonade (250ml) (ve) | £2.00 |
| Ginger Beer (330ml) (ve) | £2.00 |
| Rubicon (330ml) (ve) | £2.00 |
| Ting (330ml) (ve) | £2.00 |
| Orange / Cranberry juice (gf) (ve) | £2.00 |
| Tonic / Slim Tonic (100ml) (gf) (ve) | £2.00 |

| | |
| --- | --- |
| Beer | |
| Kirkstall Virtuous (pint draught) (gf) (ve) | £4.60 |
| Kirkstall Three Swords (440ml can) (ve) | £4.60 |
| Kirkstall Mango IPA (can 440ml can) (ve) | £5.50 |
| Kirkstall Virtuous Grapefruit (440ml can) (gf (ve) | £5.50 |
| Ridgeside Picture House IPA (pint draught) (ve) | £4.60 |
| Ridgeside Company Bitter (440ml can) (ve) | £4.80 |
| Ridgeside Light & Sound (440ml can) (ve) | £4.40 |
| Ridgeside Objects in Space (440ml can) (ve) | £5.00 |
| Veltins Pilsner (500ml can) (ve) | £4.50 |
| Veltins Alcohol Free (330ml bottle) (ve) | £3.00 |

| | |
| --- | --- |
| Wine | |
| Te Quiero Field (gf) (ve) » red, white | £3.30 (125ml) / £4.60 (175ml) |

| | |
| --- | --- |
| Spirits | |
| Spirits (25ml with mixer) (gf) (ve) » vodka, gin, dark rum, spiced rum | £3.70 |
Our suppliers

We're excited to be working with some of our favourite local suppliers. Tasty beers are being provided by Kirkstall and Ridgeside breweries, and Latitude are providing us with some excellent wines. We have ethically sourced El Salvador coffee from our friends at North Star, and tasty ice creams made just down the road from Northern Bloc. Vegan tiffin has long been a favourite with customers and staff alike, so we're delighted to be working with That Old Chestnut once again.
Offers and deals

We're trying our best to keep our prices as affordable as possible, including our popcorn. We know cost is really important for families, which is why we have a kids-size popcorn cone for as little as £1. To enjoy even cheaper prices, you can become a member and receive up to 15% off selected items.
Sustainability

We're conscious of improving our environmental sustainability at HPPH, including through our food and drink offer. We're reducing our carbon footprint by sourcing from the best local suppliers to bring you quality food and drink. We prioritise limiting disposable waste too and aim to become plastic free by 2025.
Allergies

We are aware of how common severe airborne nut allergies are, and so do not stock products which contain nuts. Please let us know about any dietary requirements and allergies when ordering food and drink. We will be happy to provide ingredient lists.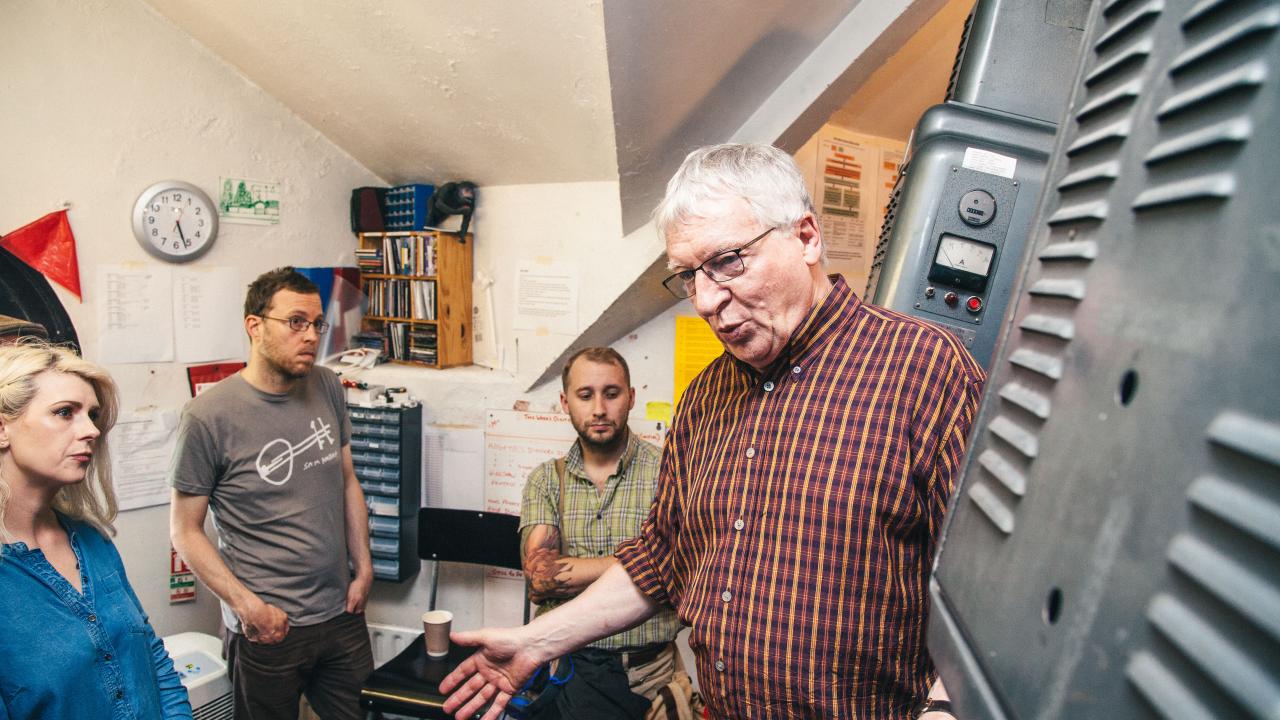 Tours
As the only gas-lit cinema in the country, and one of the few to still be projecting films from 35mm prints, we are proud of our rich history and sharing this with our community is important to us.
After the careful restoration of our building's heritage features by conservation specialists, part of our reopening launch will include open days where you can enjoy self-guided tours of the building. We will also have guided tours where you can learn more about the Picture House Project.
We maintain and use our two 1960s Cinemeccanica projectors and our well-trained projection team enable our continued screening of film from 35mm prints. Keep an eye out for our projection room tours where you can learn more about the history and tradition of film.
We're keen for children to learn more about our how cinema works and the history of HPPH, so we have designed children's activity sheets, including a scavenger hunt, which you can pick up for free at the box office.
If you're an educator who is interested in booking a tour for your school, head to our Learning page for more details.
Hiding in Plain Sight audio tour

Part of our Hiding in Plain Sight project – exploring the lost cinemas of Leeds – our interactive audio-tour takes listeners on a 60 minute walk around Leeds city centre, where you can learn more about 13 old cinemas, most of which are still visible today.

This audio tour is based on the Invisible Cinema Walking Tour, a commission by Conway and Young for the Hyde Park Picture House's 100th birthday celebrations and designed by Ben Waddington. A special thanks also goes to Dr Laura Ager, whose dedicated research, knowledge and cycling skills both inspired and laid the foundations of the tour. The tour was voiced by Leeds author SJ Bradley, and features music by Faded Auditoria and cinema illustrations from Adam Allsuch Boardman. You can visit the tour at lostcinemas.co.uk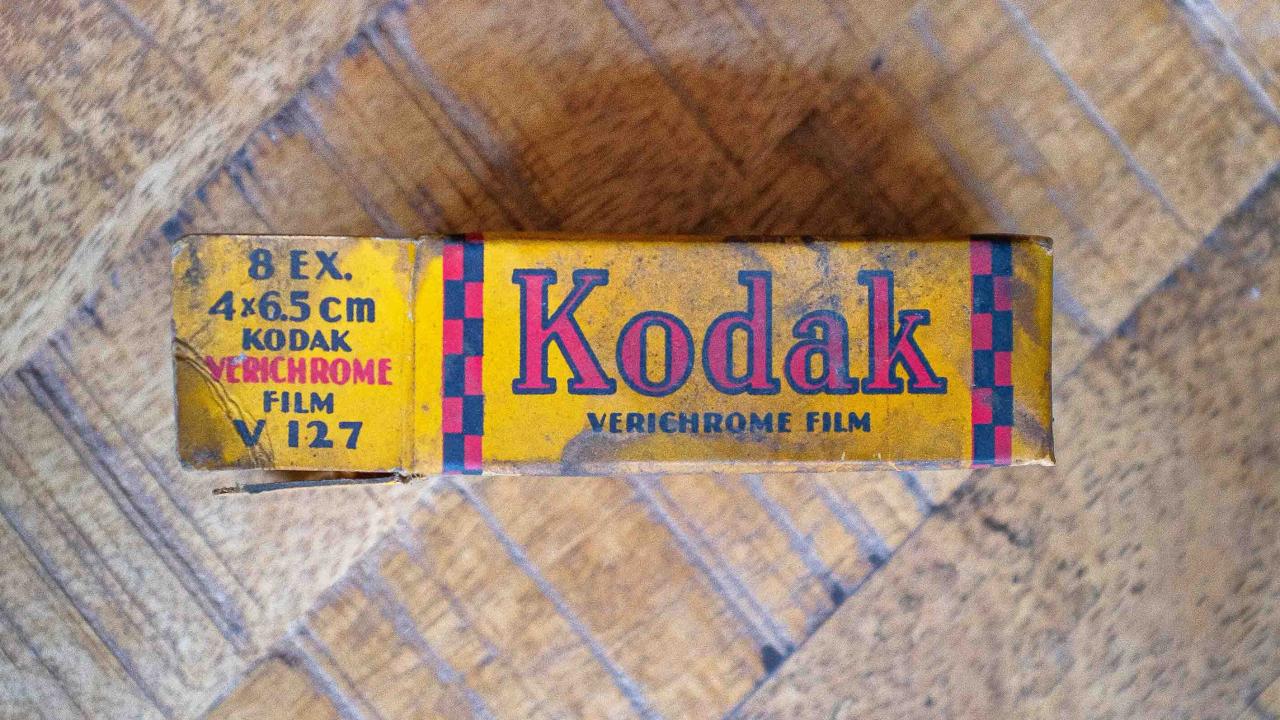 Displays & exhibitions
Another reason to visit the Picture House is to have a look at some of the displays we have around the building, which contain heritage and archive materials, and help to tell the story of our Grade II listed cinema. Below are details of the permanent displays that you can see, as well as any temporary exhibitions we currently have on show.
Treasure Trash cabinet

Throughout the cinema's recent closure, as work on our redevelopment took place and floor boards were lifted, we came across lots of old rubbish that had been dropped over many years. From cigarette packets to sweet wrappers, these normally worthless items provided us with an invaluable snapshot into what a trip to the Picture House would have looked like over the decades, as well as the changing trends and habits of cinema audiences throughout the 20th century.

We enjoyed sharing these finds via our social media, posting the discoveries using the hashtag #TreasureTrashTuesday. But to give people a chance to see these artefacts in person, we're delighted to have found a space in our Café Bar for a new display, repurposing an old cabinet that was once in our old security office, and now will be home to these fascinating finds.

Due to the limited space and the number of items we found, we'll be regularly changing the items on display in the cabinet, with the items not on display being safely kept at the West Yorkshire Archive service.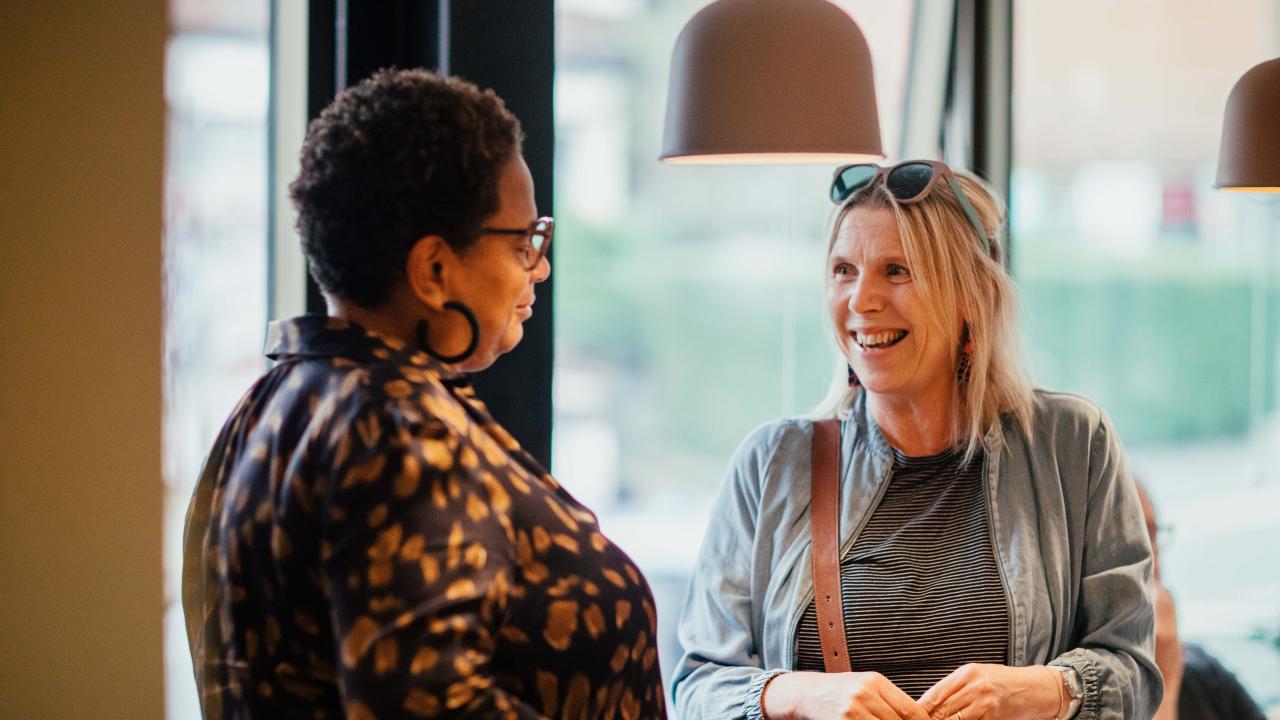 Visit LS6
Why not make a day out of your trip to the cinema? Here's a short guide to some of the many things to see, do and eat in our vibrant neighbourhood.
Culture

Hyde Park and LS6 is a cultural hotspot in north Leeds. We're so lucky to have some of Leeds' best culture venues nearby.

Brudenell Social Club puts on some of the best gigs in Leeds. It's also worth keeping an eye out for their free gigs as well as big names. They're one of the friendliest (and cheapest) places to go for a pint and a pie, as well as being a great spot for pool.
Left Bank is a community-focused, creative space based in an old church. They have a café-bar and put on all kinds of events and creative workshops from poetry open mic nights to screen printing workshops. They often have great art exhibitions on and are open to people using their space for work and meetings.
Hyde Park Book Club put on amazing music, literature and comedy events as well as hosting creative workshops. They're also a great place to get vegetarian food, go for a drink or buy nice plants.
Places to eat & drink
Shop
Outdoors

We're lucky to have Woodhouse Moor, a 26-hectare park, just up the road from us. It has tennis and basketball courts, a skate park, outdoor gym equipment, a bowling green, a children's playground, allotments and on Saturday mornings there's a 5K park run. When it's light, it's a lovely route to take to walk or cycle between the cinema and the city centre.
We're also close to Burley Park which is smaller but has a cricket pitch, bowling green, tennis and basketball courts, outdoor gym equipment, a mini football pitch, a children's playground, community gardens and orchards where you can pick your own fruit.