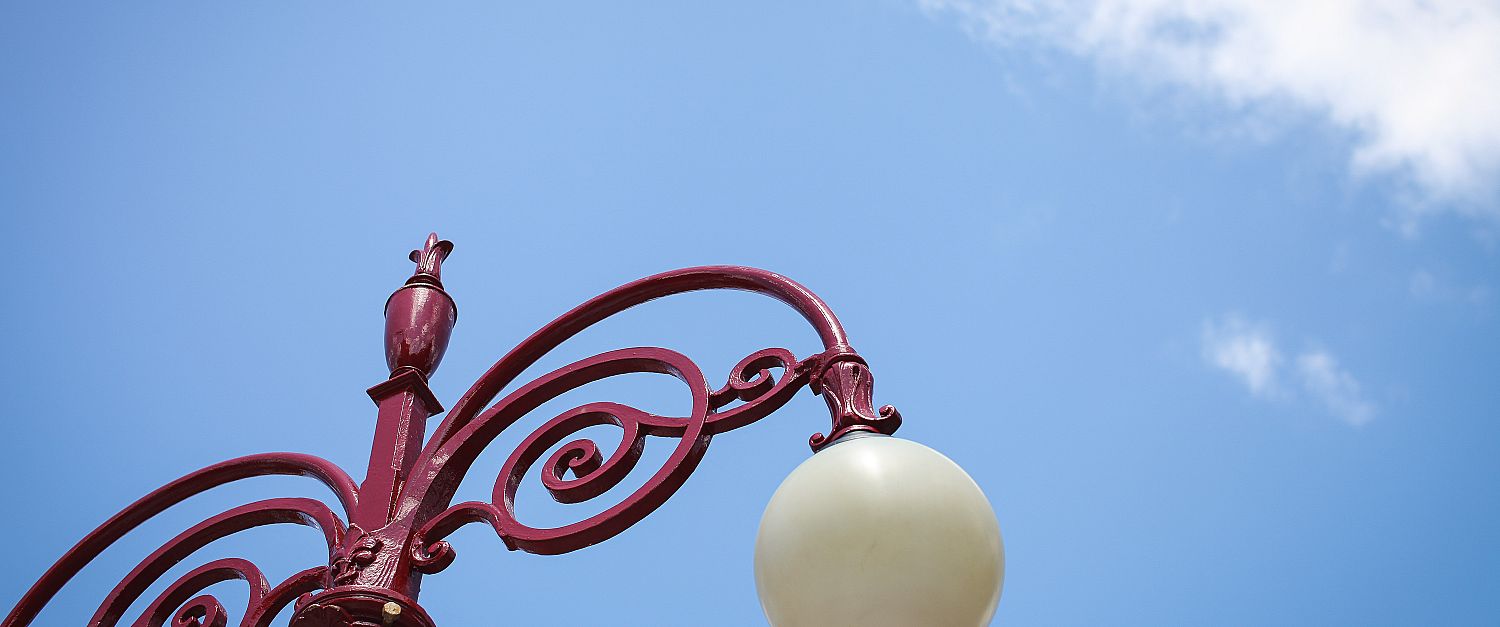 Privacy policy
We take your privacy seriously. We promise to respect any personal data you share with us and keep it safe.
This privacy policy sets out how Leeds Heritage Theatres Ltd – the company who operates the Hyde Park Picture House – uses and protects any information that you give when you use this website.
This policy explains what information we collect, how and why we use it, how it is stored, any partners we work with, and your rights with regard to any information you share with us. Please read this information carefully. By providing your data, you acknowledge that you have read this policy and understand we will process your data in accordance with its terms.
Leeds Heritage Theatre Ltd, may change this policy from time to time by updating this page. You should check this page from time to time to ensure that you are happy with any changes. This policy is effective from June 2023.
What information do we collect?
You may be required to provide personal information when you buy a ticket, join a mailing list, update your preferences, make a donation/join a membership scheme, sign up for an event, visit our offices, apply for a job, participate in a project, or supply goods and services to us. We may collect any of the following information from, or about, you:
Name
Postal address
Date of Birth
Telephone number(s)
Email address
Ticketing history
Billing/payment information (we keep the last four digits of a card number to help us identify transactions)
Donation history
Communications preferences
Access requirements (for you or your party)
Opinions collected via surveys
Any other information you provide to us by email, letter, telephone, social media, via our websites or apps, or in person
CCTV security recordings, and possible photography or video at performances/events
Information that is publicly available
Online information
This may include health information, such as disability needs via your account page, or other information specific to a job or volunteering role you are applying for. From time to time we might ask patrons to take part in surveys to assess ethnicity (amongst other aspects); this is optional and you will always have the right to decline providing this information.
We currently don't store cookies via hpph.co.uk or hydeparkpicturehouse.co.uk – however cookies are collected via leedsheritagetheatres.com. Details of this can be found via the Leeds Heritage Theatres privacy policy. if we begin collecting cookies on this website we will update this page.
We keep a record of the emails we send you (and that you send us), and we may track whether you receive or open them to ensure we are sending you the most relevant information. We may then track any subsequent actions online, such as buying a ticket.
We use social media to provide updates on our activities and to promote events and projects. We may tailor adverts on social media and elsewhere online relevant to your interests. Depending on your own privacy settings, you may control Leeds Heritage Theatres' permission to access information via social media platforms.
We use some online tracking and analysis services such as Google Analytics to find out how our websites are being used, which campaigning activities are working best, and how we can improve customer experience.
For certain marketing campaigns, you may receive personalised, online advertising after visiting our website. As an example, we work with visiting producers and agencies to create relevant advertising for future events – this might be displayed based on your device's IP address. Many of these online adverts allow a facility to opt-out completely or refine your preferences to make advertising more relevant to you.
Data from third parties
We may also obtain or collect personal information about you from third party sources, e.g.:
A family member, friend or colleague contacts us on your behalf, for instance to purchase a gift membership or gift voucher
We may ask parents/guardians to supply information about under 16s for workshops or projects
If we run an event in partnership with another third party organisation, your details may be shared in order to help us run that event
If we engage an external supplier for photography or video
If your company or services are recommended to us
Why do we collect this information, and how do we use it?
We will use your information for the purposes listed below, either on the basis of performance of your contract; your consent (where we require it); where we need to comply with a legal obligation; or our legitimate interest or those of a third party.
Developing a good understanding of visitors, participants, ticket-buyers and supporters through personal data allows us to make better business decisions enabling us to operate, market our services, and fundraise more efficiently.
We use the information we collect about you:
to contact you if there is any important change to your booking or visit
to fulfil our contract with you
to keep a record of the relationship we have with you
to process a transaction and carry out completion of a purchase (your personal information and card details may be passed to third party service providers; card details will only be used in this way for the purpose of handling an individual transaction)
to inform you about relevant events, services or activities we believe will be of interest, as well as opportunities to support our charitable work
to provide a personalised service and ensure the best possible experience when you visit us
to administer any donations you may make, including processing Gift Aid
to ensure that the information we already hold is accurate and up to date
to improve our products, services and information in the future
to assist us with reporting and analysis for our own needs or the needs of any funding partners
to ensure we know how you prefer to be contacted
to protect against fraud or unlawful activity
to ensure compliance with policies, procedures and laws
to process any recruitment information
to share with approved suppliers (for instance for research and direct mail)
to undertake customer research to help us understand how we can improve our services or information
to promote Leeds Heritage Theatres and its activities (e.g. imagery, quotes from social media etc)
to make recommendations to you about other relevant cultural activities by approved partner organisations (NB: these organisations would not be in possession of your data, and the recommendations would only ever be supplementary to other Leeds Heritage Theatres information e.g. by way of a P.S. or a ticket offer on an email update, or within a newsletter sent by Leeds Heritage Theatres)
for suppliers, to pay invoices or to contact you about supplying further services to us
Sharing your data with third parties
For fulfilment of contract: services such as our ticketing system (Spektrix), email service and mailing houses. And, for suppliers, our finance and administration systems. We have agreements in place with each provider to ensure your data is secure and cannot be accessed or used for any other purpose. Your personal data is never sold to any agencies or companies.
Legitimate business interests: we may make data available to approved suppliers for analysis and research purposes only, e.g. identifying sales trends, assessing campaign effectiveness, or postcode mapping etc (e.g. this might include UK Theatre, The Audience Agency, Baker Richards). This assists us with reporting and with our strategic planning, helping us to apply our resources more intelligently. All such agencies will be carefully checked and have a separate data sharing agreement with us, including non-disclosure agreements, and their privacy policies will have to be as secure as our own.
How can you update you preferences?
You can change and update your personal contact and interest preferences at any time by visiting your account online, through our Box Office team, in person or over the phone. Every email we send to you will contain an option to unsubscribe, or you can contact us via the details below. In accordance with this privacy policy we will always contact you if there is any important change to your booking, and unless you ask us not to, we will tell you about our future events, ticket offers, other relevant services (e.g. memberships), or opportunities to support our charitable work (from volunteering to fundraising).
How we keep your data safe
We are located in the UK. Your data is held in the UK and processed on secure systems. Only employees and approved contractors/developers are granted access to personally identifiable information, and only when they need to perform a specific job. If required by law (e.g. police, regulatory bodies or legal advisers), we may need to disclose your details. We will delete this information when we no longer need it.
Data retention
We will retain your information for as long as is necessary to provide you with the services you have requested or require from us or to fulfil our contract with you, unless:
we must keep it to comply with applicable laws or evidence compliance with such applicable laws
there is an outstanding issue, claim or dispute requiring us to keep such information until it  is resolved
the information must be kept for our legitimate business interests e.g. fraud prevention and enhancing users' safety and security
We regularly review email and paper correspondence and minimise our storage through archiving and destruction of out of date materials. We will store data in our ticketing system for a maximum of 10 years after your last transaction or communication with us.
We have considered the nature, relevance and volume of this data, the potential risks, and the purposes for which we process your data. We have also considered legal requirements including financial and reporting timescales.
Changes to this policy
We may change or update this privacy policy at any time or when required to do so by law. Any significant changes will be communicated on our website or by contacting you directly.
Your rights
Your rights include the following:
to be informed of the ways in which we use your information, as we seek to do in this policy
to request us to stop processing your personal data for marketing purposes
you can request a copy of the personal information we hold about you
you can request that inaccuracies are corrected
you can withdraw any consent to direct marketing (refer to the section headed 'Why do we collect this information, and how do we use it?' above)
the right to object to our using your information on the basis of our legitimate interests (refer to the section headed 'Why do we collect this information, and how do we use it?' above) (or those of a third party) and there is something about your particular situation which makes you want to object to processing on this ground
in certain circumstances you can request that we limit or cease processing or erase your personal data
you can lodge a complaint with the Information Commissioner's Office, Fundraising Regulator, or the relevant authority in your country of work or residence
Questions or concerns?
Email us at: info@hpph.co.uk
Write to us at: Data Protection Officer, Leeds Grand Theatre, 46 New Briggate, Leeds, LS1 6NU
Subject Access Request: If you wish to make a subject access request (SAR), you can contact us through any of these channels in writing. We will try to respond to all legitimate requests within 30 days. Occasionally it may take us longer if your request is particularly complex or if you have made a number of requests – we will keep you notified and updated. We will require specific details and proof of identification. This is a free service, though we reserve the right to charge for reasonable administrative costs if your request is clearly unfounded, repetitive or excessive.