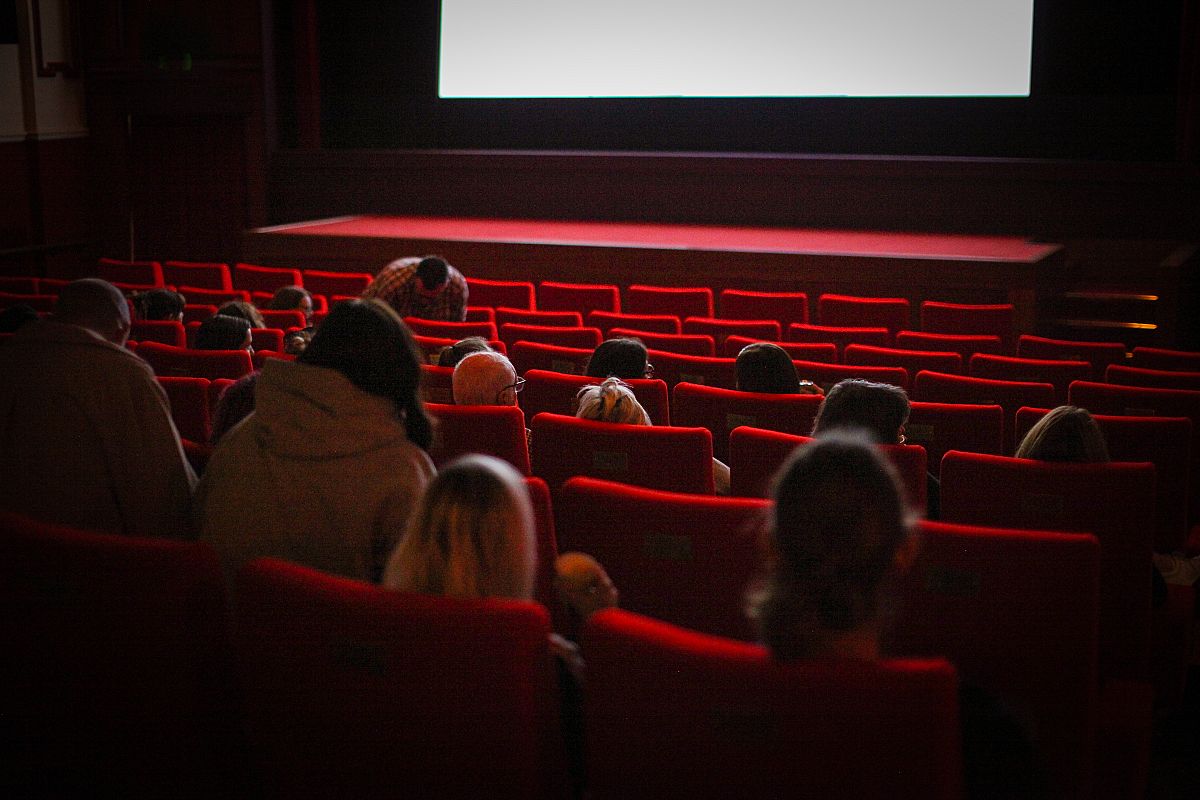 21 Aug 2023
Relaxed Screenings at the Picture House
We're delighted to have a new home for relaxed screenings on Sunday mornings in Screen Two, our brand new accessible auditorium.
Relaxed screenings are often called autism-friendly screenings but our relaxed screenings are open to all and can be helpful for anyone who experiences sensory overload which can be triggered by regular screenings for many people. We're passionate about the transformative effect these relaxed screenings can have on people's lives. We've heard stories of parents feeling too embarrassed to bring their autistic children to the cinema, for example, due to being worried that they'll make too much noise. We want this to be a safe and happy space for everyone and see it as a great resource for those that need it. Therefore, we're keen for it to be something everyone can access and don't want cost to be a barrier so our relaxed screenings are Pay What You Can.
What adjustments have we put in place for our relaxed screenings?
A reduced capacity.
Lowered volume.
Dimmed lighting.
Films start promptly after the advertised start time with no ads or trailers before the film.
Staff and volunteers will be on hand for any questions you might have and will be wearing lanyards to be easily identifiable.
A relaxed attitude to audience noise and moving around the cinema during the film. Seating will be unreserved so you can choose where to sit on the day.
No background music playing in the auditorium or the ground floor seating area.
Visual clutter will be cleared, for example from around the box office.
Another consideration we have made is that, for some people, not knowing what to expect can be a barrier. Therefore, we try to be as transparent as possible in our communications. We have put together an Access Page as well as a Your Visit page where customers can find out everything they might find beneficial to know about our building, getting here, opening hours and the access facilities we have available. To prepare for the films themselves, we have introduced content guidance on film pages which outline any potentially triggering content whenever we have this information available. For anyone who would find it helpful to see a video of the route to Screen Two where our relaxed screenings take place, here is a video:
Relaxed screenings we've got coming up include The Secret Kingdom, Just Super, One Hundred and One Dalmatians and The Wizard of Oz. You can see the full list here.
We are always striving to make the Hyde Park Picture House a place for everyone, so please get in touch with any feedback on how we can improve our relaxed screenings.