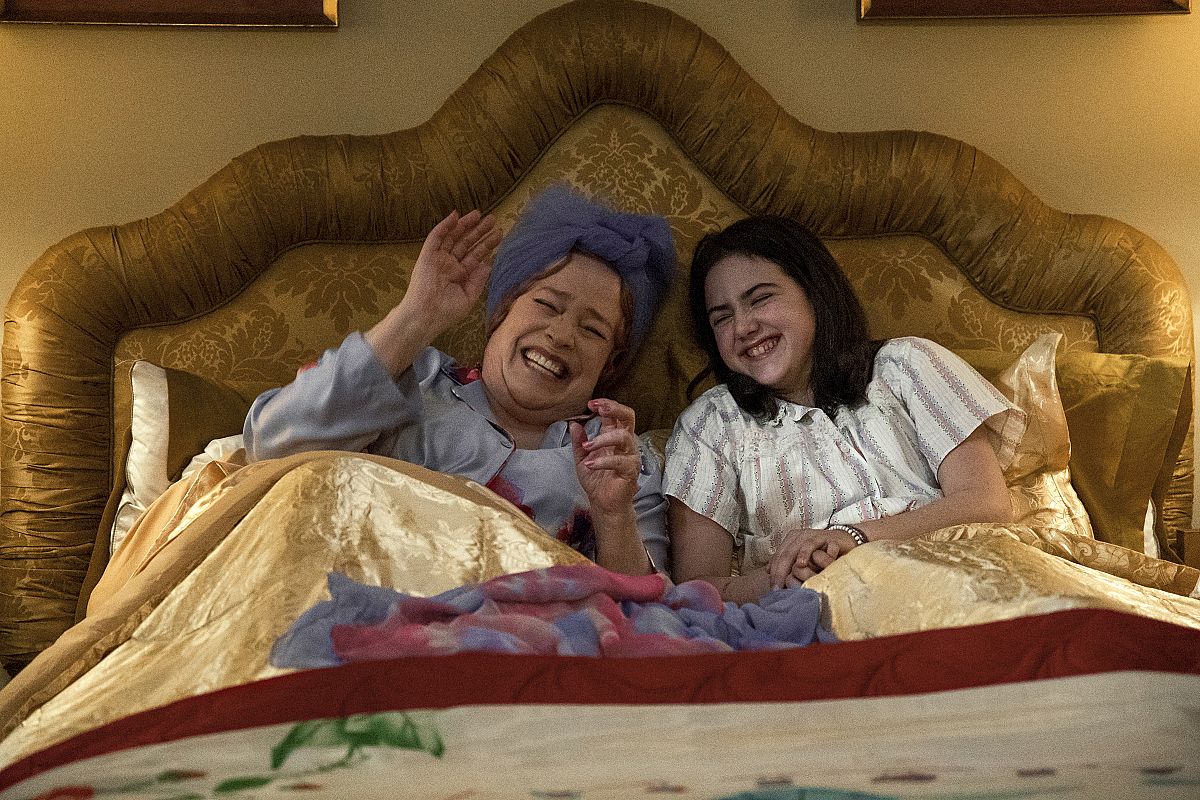 17 Oct 2023
Free Into Film school screening this November: Are You There God? It's Me, Margaret
Secondary school teachers book now!
On Tuesday 21st November at 13:00, we're inviting secondary schools to come along to this free screening of Are You There God? It's Me, Margaret (PG) taking place as part of the annual Into Film Festival.
Based on the iconic American novel by Judy Blume, this coming-of-age story captures adolescent experiences with a hilarious, endearing and relatable perspective. It's 1970 and 11-year-old Margaret finds her life turned upside down when she moves from the bright lights of New York City to the suburbs of New Jersey. Although she quickly finds a group of new friends, there are bigger things for Margaret to worry about; her Jewish father and Christian mother have left her to figure out what religion she belongs to, she misses her grandma and, most importantly, she hasn't got her period yet and barely needs a bra. As the school year goes on, Margaret finds herself pulled in a million different directions when she doesn't even seem to have a clear idea of who she really is.
Subjects the film relates to include PSHE Education, English, Religious Education and Spirituality.
This screening is free but places are limited, so please book via this link. To book, you will need to register for a FREE Into Film account, if you don't have one already, which will give you access to some amazing films, resources and training.
If you have any further questions or need any additional information, feel free to contact our Young Audiences Officer, Sylvia – sylvia@hpph.co.uk.