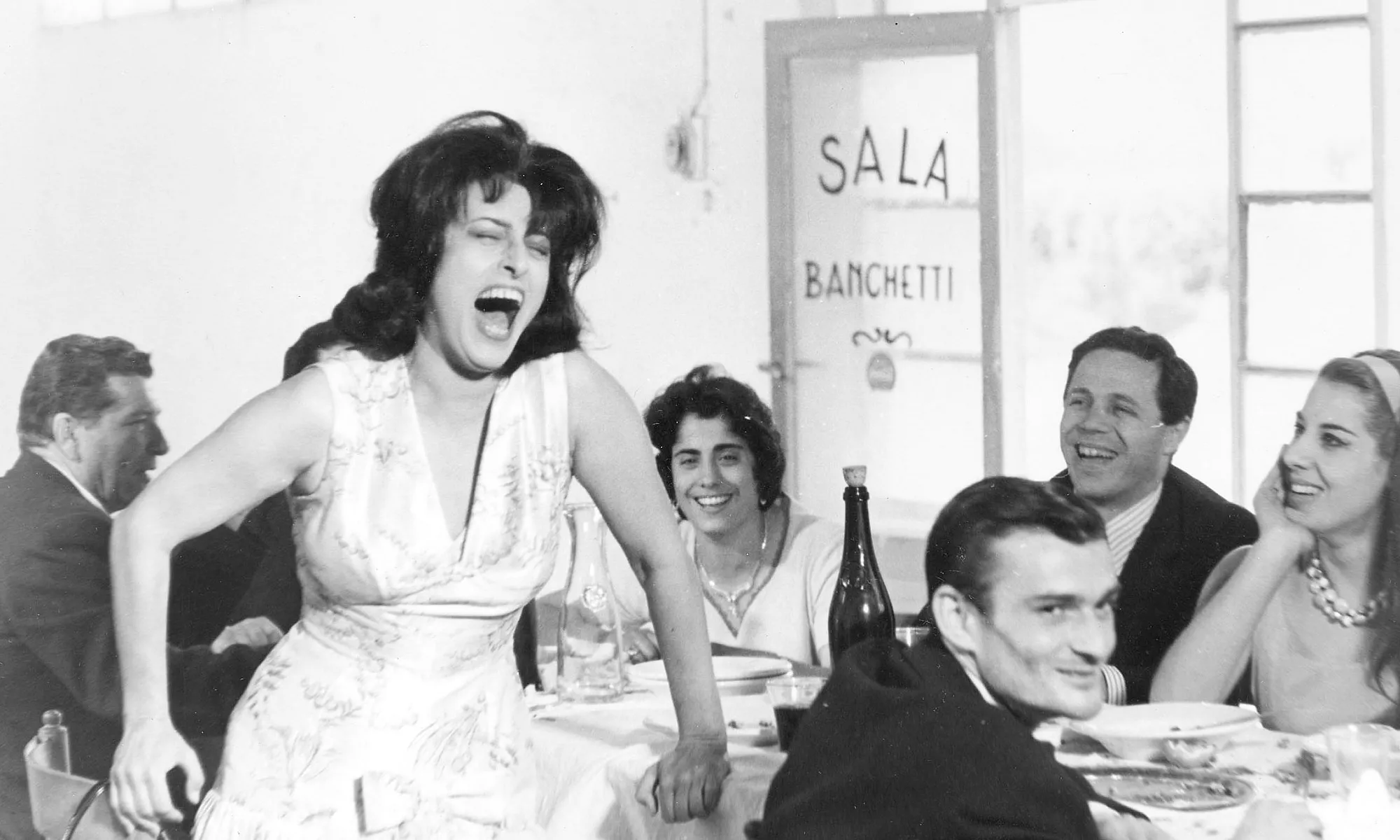 An Italian classic showcasing Pierpaolo Pasolini's fascination with the dispossessed and an unforgettable performance by one of the greatest actors of all time, Anna Magnani.
Drama • Tear-jerker • Critically Acclaimed
Part of
Hyde Park Film School
Having saved enough money to buy a fruit stall, Mamma Roma (Anna Magnani) tries to extricate herself from her former life as a sex worker and re-establish a relationship with her estranged son, Ettore (Ettore Garofalo). Beleaguered by her former pimp, the locals' class prejudices and a teenage son caught in a cycle of crime and violence, will Mamma Roma be able to escape her past and achieve the middle-class respectability she aspires to?
Originally banned in Italy for obscenity, Mamma Roma offers a provocative interpretation of the sub-proletariat's struggle in the unforgiving conditions of post-war Italy. Anna Magnani's powerhouse performance, reminiscent of her earlier Italian Neorealist roles, complements Pasolini's early stylistic experimentation to earn the film a well-deserved place among the classics.
You can purchase a ticket to the day-long event, which includes free entrance to this evening screening of Mamma Roma. If you cannot make it to the day-long event, you can just purchase a ticket to this evening screening.
Details
Director
Pier Paolo Pasolini
Featuring
Anna Magnani • Ettore Garofalo • Franco Citti
Language
Italian with English subtitles
Content guidance
No content warnings identified